A team of scientists from the US and the Netherlands picked the world's 22 most influential scientists in 22 department majors, and 176 sub-branches, using the composite indicator scientific influence index that comprises of variables such as the number of scientific articles, times referenced, or author rankings.
Prof. Dr. Serkan Eryılmaz, our Vice President for Research and a Faculty Member at our Department of Industrial Engineering, made the World's Most Influential Scientists list alongside 196 academicians from Turkey, with over 150 articles published, and having been referenced around 1500 times, in the fields of Operational Research, Statistics-Probability and Mathematics-Statistics.
Awarded the TÜBİTAK Encouragement Award in 2017 for his "extraordinary international studies on system security in the field of stochastical models/ processes in operational research", Prof. Dr. Eryılmaz is also in the Editorial Boards of the most important and influential magazines in his field.
https://data.mendeley.com/datasets/btchxktzyw/1/files/51ba39a5-4de9-4c79-b180-f0ca4d5747ed
Celik, Ali Naci
Abant Izzet Baysal University
Öztürk, Mehmet
Abant Izzet Baysal University
Polat, Kemal
Abant Izzet Baysal University
Sabuncuoglu, Ihsan
Abdullah Gul University
Gungor, V. Cagri
Abdullah Gul University
Turgut, Mehmet
Adnan Menderes University
Civalek, Ömer
Akdeniz University
Simsek, Yilmaz
Akdeniz University
Ayranci, Erol
Akdeniz University
Alpsoy, Erkan
Akdeniz University
Say, Rıdvan
Anadolu University
Korkmaz, Ahmet
Ankara Numune Education and Research Hospital
Erk, Nevin
Ankara University
Ozkan, Sibel A.
Ankara University
Durak, Ä°lker
Ankara University
Dönmez, Gönül
Ankara University
Dinç, Erdal
Ankara University
Gülcin, Ä°lhami
Ataturk University
Ercişli, Sezai
Ataturk University
Singh, Vimal
Atilim University
Eryilmaz, Serkan
Atilim University
Allahviranloo, Tofigh
Bahcesehir University
Topçu, Gülaçtı
Bezmialem Vakif Universitesi
Ozbay, Ekmel
Bilkent University
Ciraci, Salim
Bilkent University
Arikan, Erdal
Bilkent University
Gezici, Sinan
Bilkent University
Salzner, Ulrike
Bilkent University
Morgul, Ömer
Bilkent University
Atay, Fatihcan M.
Bilkent University
Solmaz, Ramazan
Bingol University
Kaynak, Okyay
Bogazici University
Ince, Nilsun H.
Bogazici University
Arik, Metin
Bogazici University
Ozturk, Ilhan
Cag University
Guseinov, Israfil I.
Canakkale Onsekiz Mart University
Baleanu, Dumitru
Cankaya University
Baykal, Yahya
Cankaya University
Eyyuboglu, Halil Tanyer
Cankiri Karatekin University
Pakdemirli, Mehmet
Celal Bayar University
Tan, Uner
Cukurova University
Yilmaz, Isik
Cumhuriyet University
Pişkin, Erhan
Cyberpark
Kanter, Mehmet
Department of Histology and Embryology, Medeniyet
University
Carr, Brian I.
Dokuz Eylul University
Başar, Erol
Dokuz Eylul University
Birol, Yucel
Dokuz Eylul University
Kozak, Metin
Dokuz Eylul University
Baykasoglu, Adil
Dokuz Eylul University
Sponza, Delia Teresa
Dokuz Eylul University
Yildirim, Ahmet
Ege University
Şener, Rıfat Nuri
Ege University
Erdem, Arzum
Ege University
Ertekin, Cumhur
Ege University
Çinar, Melih Ertan
Ege University
Midilli, Adnan
Energy Division, Mechanical Engineering Department, Faculty
of Engineering, Recep Tayyip Erdogan University, Fener Campus
Soylak, Mustafa
Erciyes University
Karaboga, Dervis
Erciyes University
Akay, Bahriye
Erciyes University
Kelestimur, Fahrettin
Erciyes University
Atiş, Cengiz Duran
Erciyes University
Evereklioglu, Cem
Erciyes University
Keskın, Mustafa
Erciyes University
Yakuphanoglu, Fahrettin
Firat University
Öztop, Hakan F.
Firat University
Akpinar, Ebru Kavak
Firat University
Aydin, Suleyman
Firat University
Atmaca, Murad
Firat University
Esen, Mehmet
Firat University
Inc, Mustafa
Firat University
Yaman, Mehmet
Firat University
Büyüközkan, Gülçin
Galatasaray University
Karsak, E. Ertugrul
Galatasaray University
Arica, M. Yakup
Gazi University
Bayramoglu, Gulay
Gazi University
Orhan, Ilkay Erdogan
Gazi University
Åžahin, Y.
Gazi University
Tosun, Cevat
Gazi University
Sözen, Adnan
Gazi University
Maskan, Medeni
Gaziantep University
Erkmen, Osman
Gaziantep University
Kanoglu, Mehmet
Gaziantep University
Hasar, U. C.
Gaziantep University
Tuzen, Mustafa
Gaziosmanpasa University
Kobya, Mehmet
Gebze Technical University
Erbil, H. Yildirim
Gebze Technical University
Aksu, Zumriye
Hacettepe University
Turkyilmazoglu, M.
Hacettepe University
Özen, Seza
Hacettepe University
Denizli, Adil
Hacettepe University
Gokceoglu, Candan
Hacettepe University
Kahraman, Sair
Hacettepe University
Gökmen, Vural
Hacettepe University
Yildiz, Bulent Okan
Hacettepe University
Bakkaloglu, Aysin
Hacettepe University
Güven, Olgun
Hacettepe University
Kaya, Cengiz
Harran University
Turut, A.
Istanbul Medeniyet University
Celâl Åžengör, A. M.
Istanbul Technical University
Okay, Aral I.
Istanbul Technical University
Yagci, Yusuf
Istanbul Technical University
Okay, Oguz
Istanbul Technical University
Kahraman, Cengiz
Istanbul Technical University
Barka, Aykut
Istanbul Technical University
Arslan-Alaton, Idil
Istanbul Technical University
Cigizoglu, H. Kerem
Istanbul Technical University
Görür, N.
Istanbul Technical University
Çelik, Mehmet S.
Istanbul Technical University
Bicak, Niyazi
Istanbul Technical University
Tunca, Umit
Istanbul Technical University
Emre, Murat
Istanbul University
Yazici, Hasan
Istanbul University
Arik, Sabri
Istanbul University
Åžimşek, Mesut
Istanbul University
Onat, Altan
Istanbul University
Işcan, M. Yaşar
Istanbul University
Ulubelen, Ayhan
Istanbul University
Apak, Reşat
Istanbul University
Lloyd, R. Stephen
Istanbul University
Bekaroǧlu, Özer
Istinye University
Demir, Durmuş
Izmir Institute of Technology
Yilmaz, Yücel
Kadir Has University
Pekcan, Onder
Kadir Has University
Kaygusuz, Kamil
Karadeniz Technical University
Aydin, Orhan
Karadeniz Technical University
Tepe, Bektas
Kilis 7 Aralik University
Mostafazadeh, Ali
Koc University
Adsay, Nazmi Volkan
Koc University
Åžekercioǧlu, Çaǧan H.
Koc University
Inan, Umran S.
Koc University
Baskurt, Oguz Kerim
Koc University
Onis, Ziya
Koc University
Ergönül, Önder
Koc University
Erkey, Can
Koc University
Aycan, Zeynep
Koc University
Keskin, Ozlem
Koc University
Akan, Ozgur B.
Koc University
Kagitcibasi, Cigdem
Koc University
Keskin, Seda
Koc University
Erman, Burak
Koc University
Tekalp, A. Murat
Koc University
Turker, Kemal S.
Koc University
Canakci, Mustafa
Kocaeli University
Gazi, Veysel
Marmara University
Direskeneli, Haner
Marmara University
Yılmaz, Yusuf
Marmara University
Yildiz, Ali R.
Mersin University
Kök, Mustafa Verşan
Middle East Technical University (METU)
Bozkurt, Erdin
Middle East Technical University (METU)
Gilbert, John
Middle East Technical University (METU)
Özkar, Saim
Middle East Technical University (METU)
Oguz, Temel
Middle East Technical University (METU)
Türker, Lemi
Middle East Technical University (METU)
Demir, Ayhan S.
Middle East Technical University (METU)
Aliev, T. M.
Middle East Technical University (METU)
Balci, Metin
Middle East Technical University (METU)
Erkoc, Sakir
Middle East Technical University (METU)
Baser, Kemal Husnu Can
Near East University
Babaei, Ebrahim
Near East University
Ikhdair, Sameer M.
Near East University
Orhon, Derin
Near East University
Bekir, Ahmet
Neighbourhood of Akcaglan
Sevgi, Levent
Okan University
Topçu, Ä°lker Bekir
Osmangazi University
Uysal, Murat
Ozyegin University
Erkut, Erhan
Ozyegin University
Yuce, Erkan
Pamukkale University
Elçi, Latif
Pamukkale University
Cakmak, Ismail
Sabanci University
Budak, Erhan
Sabanci University
Özacar, Mahmut
Sakarya University
Findik, Fehim
Sakarya University
Özcan, Mehmet Musa
Selcuk University
Ledingham, Kenneth William David
Selcuk University
Balat, Mustafa
Sila Science and Energy Unlimited Company
Nazıroǧlu, Mustafa
Suleyman Demirel University
Sofiyev, A. H.
Suleyman Demirel University
Akcil, Ata
Suleyman Demirel University
Kitis, Mehmet
Suleyman Demirel University
Güney, Kerim
T. C. Nuh Naci Yazgan Universitesi
Ãœbeyli, Elif Derya
TOBB University of Economics and Technology
Akar, Nejat
TOBB University of Economics and Technology
Fukunishi, Isao
Tokyo Institute of Psychiatry
Aydogdu, Metin
Trakya University
Dogan, Mehmet
Turkish Academy of Sciences (TUBA)
Tasdelen, Mehmet Atilla
Yalova University
Hepbasli, Arif
Yasar University
Yaşargil, M. Gazi
Yeditepe University
Yesilada, Erdem
Yeditepe University
Ozdamar, Linet
Yeditepe University
Erel, Özcan
Yildirim Beyazit Universitesi
Konur, Ozcan
Yildirim Beyazit Universitesi
Doymaz, Ibrahim
Yildiz Technical University
Akbarov, S. D.
Yildiz Technical University
Zahmakiran, Mehmet
Yuzuncu Yil University
Hazer, Baki
Zonguldak Karaelmas University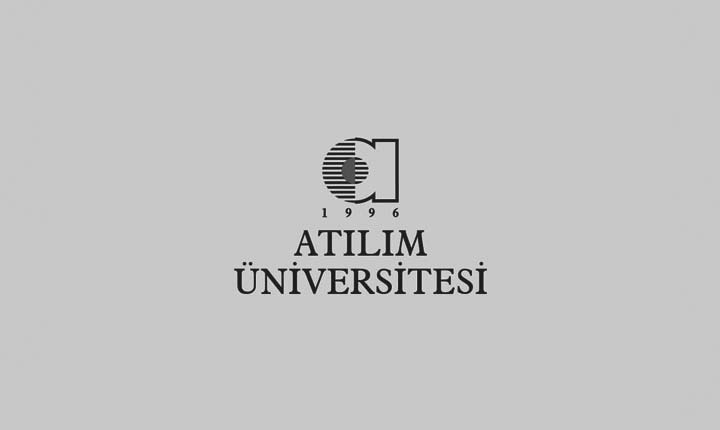 ---
---