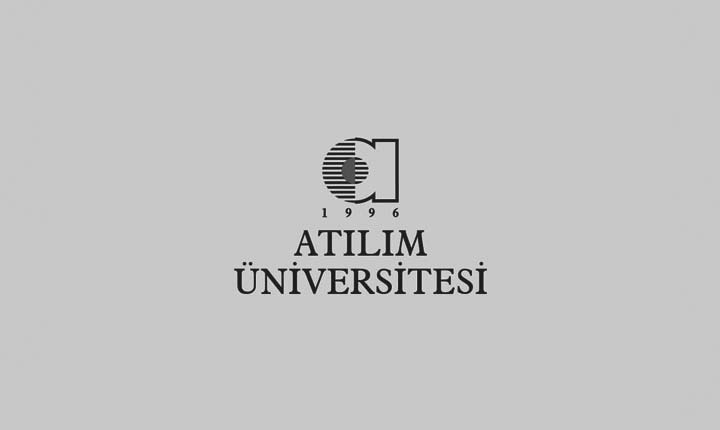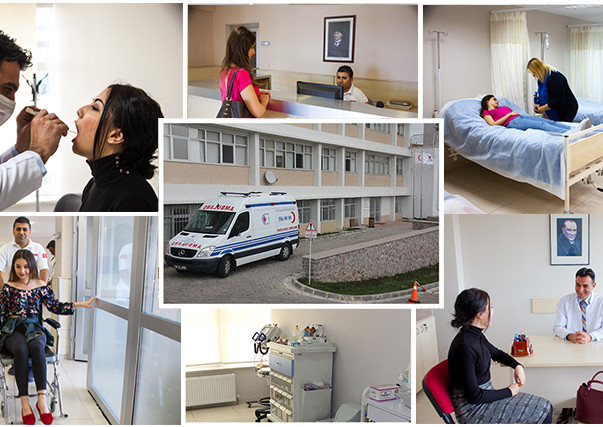 With its 3 examination rooms and another accommodation room housing four beds, the Directorate of Health Services offers a wide range of health services including day-care inpatient treatment, routine examinations, diagnosis and treatment procedures, employment and periodical examinations of staff members, first aid and follow-up care, injection and osmotherapy, ECG assessment, and prescriptions. On average, 7000 students and staff are provided health services by 3 employees including 1 occupational physician, 2 emergency medical technicians and one service assistant. The Directorate is open between 09.00am and 6.00pm on weekdays.
Trainings and conferences are organized for the Atilim community in the following subjects:
First aid and emergency treatment,
Seasonal illnesses
Conscious use of drugs and antibiotics
Diseases
When necessary, patients are transferred to the nearest hospital in a fully-equipped ambulance for a follow-up examination and treatment.
MISSION
The Directorate offers protective and preventive healthcare services and first aid and initial care services in order to maintain physical, mental and social wellness of our academics, administratives and students, minimize the loss of time by offering in-university services.
CORE VALUES
Treat patients with love and respect and apply the "HUMAN FIRST" philosophy.
Keep alive an innovative and researcher spirit.
Use all ways and means to do the job in the best way and within ethical and deontological boundaries.
Maintain team spirit.
Constant pursuit of learning and development.
Offer reliable and quality healthcare.
Treat the patients equally and without discrimination.
Maintain the importance of sanitation and hygiene.
MEDICAL EXAMINATION PROCEDURE
Patients, staff or student, must enroll at registration counter by submitting their university ID card. After this, they are taken to the examination room to be visited by the physician accompanied by a paramedic.
Patients are informed about the results of their examination, and the process is finalized by applying the appropriate treatment method agreed upon by the physician and the patient.
Treatment procedures are carried out in the accommodation room using the latest technology and equipment.
SERVICES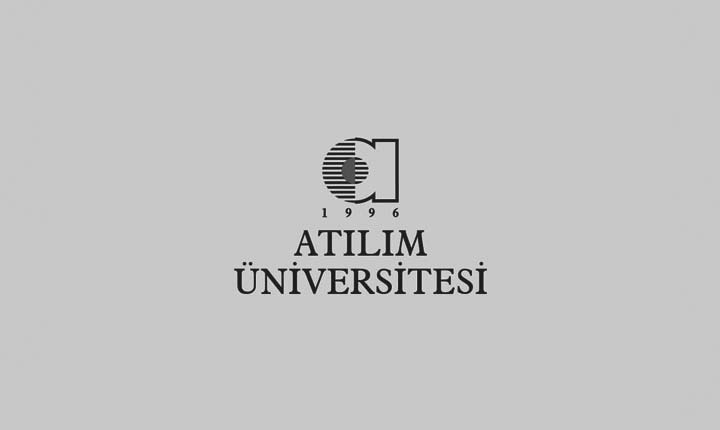 Contact Us

The Directorate of Health Services, -2nd Floor, C Block, the School of Engineering, Atilim University.

Address:
Kızılcaşar Mah. 06830İNCEKAtılım Üniversitesi Mühendislik Fakültesi C Blok -2. Kat GÖLBAŞI / ANKARA
Telephones:
Patient Registration:
+90 312 586 83 89
+90 312 586 82 75
Ambulance Hotline:
+90 312 586 83 89
Counseling Hotline:
+90 312 586 83 85
---
---