Times Higher Education (THE) World Universities Rankings (WUR) prepared by English ranking organization TES Global were announced in the World Academic Summit held in Singapore.
Leading the rankings last year, Oxford University has not lost its seat this year. The table below shows the comparison of top 10 Universities in the last two years.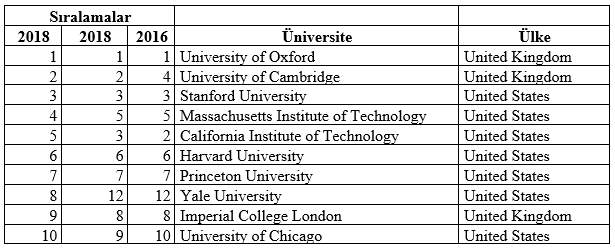 16 Turkish universities ranked among the top 1000 universities last year; however, only 12 Turkish universities have found their way into the top 1000 this year. In addition, 4 Turkish universities managed to rank in the top 500 last year, while only 2 universities have found themselves a seat in the top 500 this year.
Atilim University ranks in the 801-1000 range this year and is one of 4 Turkish foundation universities ranking among the top 1000. Below given tables shows the places of Turkish universities in THE World Universties Rankings.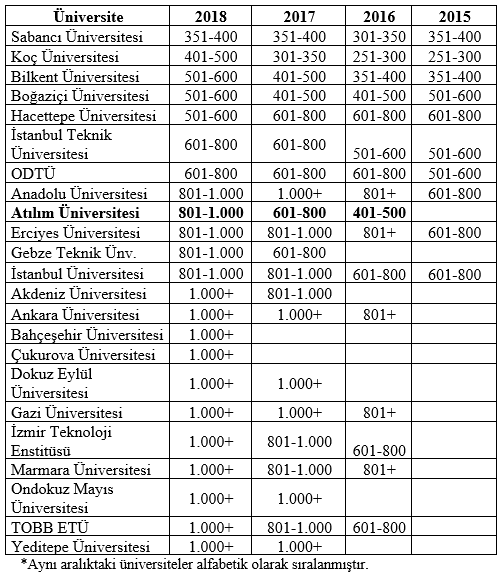 ---
---