2015-2016 The Other Side of the Mountain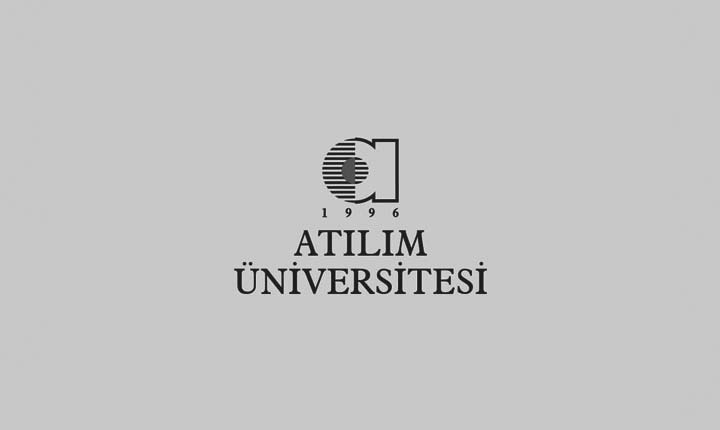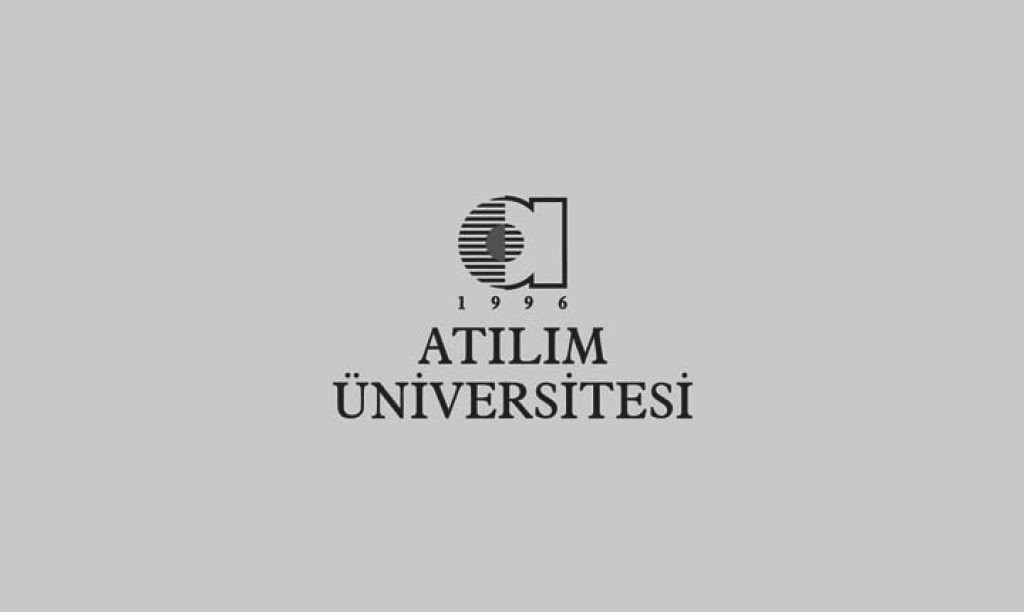 ATILIM'da BİR KİTAP-BİR KONU (2015-2016 Akademik Yıl)
Sevgili Atılım Üniversitesi Öğrencileri ve Çalışanları,
İlk defa 2011-2012 bahar döneminde başarı ile gerçekleştirmiş olduğumuz Bir Kitap-Bir Konu programımızın beşincisine 2015-2016 akademik yılı güz döneminde yeni bir kitapla devam edeceğimizi sizlere müjdeliyorum. Bu program çerçevesinde bugüne kadar Üniversite mensuplarımız tarafından aşağıdaki kitaplar okunmuştur:
Apple firmasının kurucusu ve eski CEO'su Steve Jobs'ın biyografisi 2011-2012 bahar döneminde,
Starbucks CEO'su Howard Schultz'un Starbucks isimli kitabı 2012-2013 akademik yılında,
Ünlü İngiliz Edebiyatçı George Orwell'in 1984 isimli kitabı 2013-2014 akademik yılında.
Malcolm Gladwell'in Outliers – The Story of Success (Çizginin Dışındakiler- Bazı insanlar neden başarılı olur?) isimli kitabı 2014-2015 akademik yılında.
Kitaplar Üniversitemizde Hazırlık Okulu ve Yabancı Diller Bölümü İngilizce dil derslerinde olduğu gibi başka birçok derste incelenmiş, kitaplarla ilgili yarışmalar ve etkinlikler düzenlenmiştir. Şimdiye kadar yapılan çalışmaların özetini Atılım'da Bir Kitap-Bir Konu adresli Moodle sitesinden izleyebilirsiniz.
Ortak kurum geleneği oluşturma, aidiyet ve birliktelik duygusu geliştirme, dostça tartışma ortamları yaratma ve eleştirel düşünce yetenekleri geliştirme gibi yararları olduğuna inandığımız bu programı katkılarınızla devam ettirebileceğimizi umuyoruz.
Geçen yıl olduğu gibi bu yıl da yaptığımız üniversite çapı bir anket üzerine 100'den fazla sayıda önerilen kitap arasından, öğrencileri ve akademik ve idari birimleri temsil eden üyelerden oluşturduğumuz 35 kişilik bir kurul tarafından Erendiz Atasü'nün Dağın Öteki Yüzü – The Other Side of the Mountain isimli kitabı seçilmiştir. Kitapla ilgili tartışmak üzere önerilen birçok konu arasından 'Toplumun Gelişmesinde Kadının Etkisi' konusu seçilmiştir.
Program ve seçilen kitapla ilgili daha fazla bilgilere bu web sayfasından erişebilirsiniz. Aynı sayfadan daha önce okunan kitaplarla ilgili bilgileri de bulabilirsiniz.
Atılım Üniversitesi'nin öğrenci ve çalışanlarını bir araya getiren ve Atılım farklılığını gösteren bu programı desteklemeye devam edeceğiniz için hepinize teşekkür ediyorum.
En iyi dileklerimle,
Prof. Dr. Hasan U. Akay
Provost
Kitabın Adı: Dağın Öteki Yüzü
Yazar: Erendiz Atasü
Çeviri: Elizabeth Malsen
Editör: Banu Adıyaman&Gülen Çetin Tankut
Ebat:14×20 cm
Sayfa:292
ISBN:9789752894938
Yayın tarihi:1995
Yayınlayan: Everest Yayınları
Kitap ve Konu Hakkında
Dağın Öteki Yüzü, en yalın tanımıyla cumhuriyetin kuşaklar boyu anlatımı. Ancak, cumhuriyet 'ülküsü'nün gerçekleşmesi ve yaşama uyarlanmasının ön planında, bir ülke, devirler arasında yaşadığı değişimlerle birbirine bağlanan kuşaklar, yaşam deneyleri dile getiriliyor. Ana kahramanları kadınlar olan bu kitap, çoğunlukla erkeklerin penceresinden baktığımız yakın tarihimizin belki de en 'derin' yanına ışık tutuyor. Kadınların ve onların dünyasının gün yüzüne çıktığı Dağın Öteki Yüzü, bir tür toplumun eksik parçasını tamamlama girişimi. Bu yanıyla kocaman kahramanlık nidalarıyla çizilen tarihin, incelikli ve sahici bir betimlemesi. 'Dağın Öteki Yüzü, ülkemizin edebiyat ufkunda havai fişek gibi patlamadı; ancak okuruyla usul usul, uzun soluklu, sağlam bir ilişki kurdu. Böylesi benim için daha güzel. Gösterişten ve gürültüden hoşlanmam; içli ve derin yaşantılardır önemli ve değerli olan.'
Erendiz Atasü
Medyada Dağın Öteki Yüzü, Erendiz Atasü
www.milliyet.com.tr
Blog
www.zaman.com.tr
www.hurriyet.com.tr
Selen Ceylan 1 – 2
Bir İngiliz Dili ve Edebiyatı öğrencisi olarak bu kitabı okumak beni onurlandırdı. Derslerimle beraber yeni yeni öğrenmeye başladığım bazı terimlerin az da olsa yazı içerisinde kullanıldıklarını görmek ve beni çok mutlu etti. Benim bölümümden mezun olmuş bir kadının yaşamış olduğu bu onca anıyı okumak ve dönem özellikleriyle özdeştirmek bana birçok şey kazandırdı. Karakterler her ne kadar doğup büyüdükleri ve sonrasında yaşadıkları yerlerin ve dönemlerin özelliklerine göre şekil almış olsalar da aslında yaşadıkları şey kimlik çatışmaları ve aynı zamanda kimlik arayışlarıdır.
Öte yandan bu kitabın farklı bir yapısı var; bölüm bölüm geçmişe gidiyoruz, ama bazen de günümüze daha yakınız. İlerleyen sayfalarda aslında bir bölüm öncesinde ölmüş olan bir karakterin başka bir anısını görüyoruz. İlk başta güçlük çekmiş olsam da, sonradan zaman akışını yakalamaya alıştım. Yazar bize hayatın bilmediğimiz, görmediğimiz noktalarını yansıtmış. Ailesel sorunlar, ilişkiler ve diğer her şey. Bunlar dışında Cumhuriyet Yılları tabi ki. Olaylar bu süre zarfında gerçekleşiyor.
Özellikle kitapta Cumhuriyet'e birçok güzellik ve yenilik katmış olan iki kadını görüyoruz. Avrupa da eğitim alıyorlar. Hiçbir zaman ülkeleri akıllarından çıkmıyor ve hiçbir zaman onlara bu hakları kazandıran ulu insanı unutmuyorlar. Mustafa Kemal hayatlarının her noktalarında var. Beni en çok etkileyen de bu oldu. Tarih kitapları veya bilinen o yazılmış klasik biyografilerdeki Atatürk'ten başkası canlanıyor gözümde. Daha da çok sevgim artıyor. Ve aynı zamanda o yıllarda yaşamış birçok insanın ona olan bu saygısı ve sevgisi daha da mutlu ediyor beni. Fakat günümüzü düşününce burukluk oluyor insanda. Ne olursa olsun zamanında Cumhuriyet'e böyle içten bağlı insanların olduğunu bilmek umutlandırıyor beni. Bununla birlikte çocuklarını bu şekilde yetiştirmiş insanlara özeniyorum ve bu kitap sayesinde şevkim daha da artıyor. Onun kadar başarılı olamayacağımı düşünsem de yolunda ilerleyeceğim. Atatürk'ü ve Cumhuriyet'i unutturmayacağım. Kadınların gücünü yozlaşmış ülkemde asla hafife aldırtmayacağım.
1 Bu yazı, Atılım Üniversitesi Kadın Sorunları Araştırma ve Uygulama Merkezi (KASAUM) dersi olan ASEL 203 Toplumsal Cinsiyet ve Kadın Hakları dersi kapsamında, Bir Kitap Bir Konu etkinliği çerçevesinde Erendiz Atasü'nün Dağın Öteki Yüzü adlı eserinden hareketle kaleme alınmıştır.
2 Atılım Üniversitesi Fen-Edebiyat Fakültesi İngiliz Dili ve Edebiyatı Bölümü 2. Sınıf öğrencisi.
Farah Attarhoni 1 – 2
Erendiz Atasü ailesini başka kişilerle eşleştirerek anlatmıştır. Annesinin ölümünden sonra bu kitabı yazma kararı almıştır. Annesinin hayatını yazmaktadır ve onun idealist bir kadın olduğuna vurgu yapmıştır. Ailesinden kalan mektuplar kitapta yer alır. Cumhuriyet yıllarını anlatır. Kitapta annesi Hadiye, Vicdan'ı temsil eder. Diğer kahramanlar kurmacadır. Vicdan karakteri hasas duygusal ve zor bir çocukluk yaşamış bir kadını anlatır. Nefise karakteri onun arkadaşıdır. Ülkede savaş ve yoksulluk olması,babası ona yapılan işkencelerden ölmesi ve benzeri bir sürü travmatik olaya maruz kalmışlardır. Nefise kıskanç bir karakterdir ve arkadaşlıkları zarar görür yinede Vicdan çok anlayışlıdır ve dayanışma duygusuyla 8 yıl daha arkadaşlığına devam eder. Vicdan hep yatılı okullarda okur, çalışkan dürüst, vatanına bağlı Atatürkçü bir kadındır. Vatanına hizmet etmek en büyük hedefidir. İngiltere'nin BBC radyosunda kadın hakları inkılabıyla ilgili bir program hazırlar. Batı edebiyatını gençlere aşılar savaş yerine kültürle bir toplumun ayakta kalabileceğine inanır. Vicadan'ın evlilik hayatı da yolundadır. Karşılıklı fedakarlık, toplayıcı ve bütünleyici karşılıklı anlayışa dayanan huzurlu bir evliliktir. Ben bu kitapta kadın haklarına verilen değer mücadelesini gördüm. Vicdan adlı karakterin bütün kadınlara örnek teşkil edebilecek adımlar attığını ve dönemin zor şartlarına rağmen pes etmeden hem özel hayatıyla hem de kadın inkılabı adına verdiği mücadelelerle herkese örnek teşkil ettiğini düşünüyorum. Bir kadının hayatta kalabilme mücadelesi ve idealist bakış açısıyla diğer kadınlarada haklar sunma arayışı ve çabasını gördüm. Ayrıca vatanına hayırlı bir birey olma çabasınıda taktirle karşıladım. Bence Erendiz Atasü mutlu bir ailenin çocuğu olarak dünyaya gelmiş ve annesinin otobiyograsini yazmak istemiştir. Kadın haklarını o dönemde en iyi şekilde savunmuş ve önemli adımlar atmıştır bu bakımdan taktir edilecek bir karaktere sahiptir.
1 Bu yazı, Atılım Üniversitesi Kadın Sorunları Araştırma ve Uygulama Merkezi (KASAUM) dersi olan ASEL 203 Toplumsal Cinsiyet ve Kadın Hakları dersi kapsamında, Bir Kitap Bir Konu etkinliği çerçevesinde Erendiz Atasü'nün Dağın Öteki Yüzü adlı eserinden hareketle kaleme alınmıştır.
2 Atılım Üniversitesi Fen-Edebiyat Fakültesi İngiliz Dili ve Edebiyatı Bölümü 2. Sınıf öğrencisi.
---
---