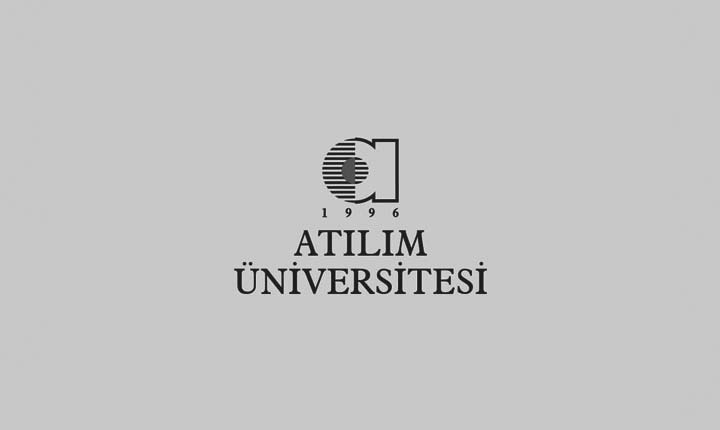 ATILIM'da BİR KİTAP-BİR KONU (2014-2015 Akademik Yıl)
Sevgili Atılım Üniversitesi Öğrencileri ve Çalışanları,
İlk defa 2011-2012 bahar döneminde başarı ile gerçekleştirmiş olduğumuz Bir Kitap-Bir Konu programımızın dördüncüsüne 2014-2015 akademik yılı güz döneminde yeni bir kitapla devam edeceğimizi sizlere müjdeliyorum. Bu program çerçevesinde bugüne kadar Üniversite mensuplarımız tarafından aşağıdaki kitaplar okunmuştur:
Apple firmasının kurucusu ve eski CEO'su Steve Jobs'ın biyografisi 2011-2012 bahar döneminde,
Starbucks CEO'su Howard Schultz'un Starbucks isimli kitabı 2012-2013 akademik yılında,
Ünlü İngiliz Edebiyatçı George Orwell'in 1984 isimli kitabı 2013-2014 akademik yılında.
Kitaplar Üniversitemizde Hazırlık Okulu ve Yabancı Diller Bölümü İngilizce dil derslerinde olduğu gibi başka birçok derste incelenmiş, kitaplarla ilgili yarışmalar ve etkinlikler düzenlenmiştir. Şimdiye kadar yapılan çalışmaların özetini Atılım'da Bir Kitap-Bir Konu adresli Moodle sitesinden izleyebilirsiniz.
Ortak kurum geleneği oluşturma, aidiyet ve birliktelik duygusu geliştirme, dostça tartışma ortamları yaratma ve eleştirel düşünce yetenekleri geliştirme gibi yararları olduğuna inandığımız bu programı katkılarınızla devam ettirebileceğimizi umuyoruz.
Geçen yıl olduğu gibi bu yıl da yaptığımız üniversite çapı bir anket üzerine 100'den fazla sayıda önerilen kitap arasından, öğrencileri ve akademik ve idari birimleri temsil eden üyelerden oluşturduğumuz 35 kişilik bir kurul tarafından Çizginin Dışındakiler- Bazı insanlar neden başarılı olur? – Outliers – The Story of Success isimli kitabı seçilmiştir.
Program ve seçilen kitapla ilgili daha fazla bilgilere bu web sayfasından erişebilirsiniz. Aynı sayfadan daha önce okunan kitaplarla ilgili bilgileri de bulabilirsiniz.
Atılım Üniversitesi'nin öğrenci ve çalışanlarını bir araya getiren ve Atılım farklılığını gösteren bu programı desteklemeye devam edeceğiniz için hepinize teşekkür ediyorum.
En iyi dileklerimle,
Prof. Dr. Hasan U. Akay
Provost
Kitabın Adı: Dağın Öteki Yüzü
Yazar: Erendiz Atasü
Çeviri: Elizabeth Malsen
Editör: Banu Adıyaman&Gülen Çetin Tankut
Ebat:14×20 cm
Sayfa:292
ISBN:9789752894938
Yayın tarihi:1995
Yayınlayan: Everest Yayınları
Başarılı insanlar hakkında anlatılan bir hikâye vardır; onların zeki ve hırslı oldukları söylenir. Outliers'te Malcolm Gladwell başarının gerçek hikâyesinin bundan çok farklı olduğunu ve bazı insanların neden başarılı olduğunu anlamak için, bunların çevrelerine daha dikkatli bakmamız gerektiğini iddia ediyor. Mesela aileleri, doğum yerleri ve hatta doğum tarihleri… Başarının hikâyesi başta göründüğünden daha karmaşık ve çok daha ilgi çekici…
Outliers, Beatles ve Bill Gates'in ortak yanlarının ne olduğunu, Asyalıların matematikteki olağanüstü başarısının sırrını, star sporcuların bilinmeyen avantajlarını ve tüm New Yorklu avukatların özgeçmişlerinin neden aynı olduğunu ve dünyanın en zeki adamının neden adını bile duymadığınızı açıklıyor. Bunların hepsi de nesiller, aile, kültür ve sınıf açılarından açıklanıyor. Gladwell'in iddiasına göre, bir Silikon Vadisi milyarderi olmak istiyorsanız, hangi yıl; başarılı bir pilot olmak istiyorsanız nerede doğduğunuz çok önemli.
Çizginin dışındakilerin -yani normal beklentilerin ötesinde başarıyı yakalayan kişilerin- hayatları tuhaf ve alışılmadık bir mantık izliyor. Gladwell bu mantığı basitleştirirken insanın kendi potansiyelinden en yüksek seviyede nasıl yararlanacağı konusunda heyecan verici bir plan sunuyor. Malcolm Gladwell, Tipping Point kitabında dünyayı anlama şeklimizi değiştirmişti Blink'te düşünme hakkındaki düşüncelerimizi değiştirdi. Outliers'taysa başarı konusundaki anlayışımızı değiştiriyor.
Kitap ve konu hakkındaki bilgiler kitabın arka kapağından alınmıştır.
---
---